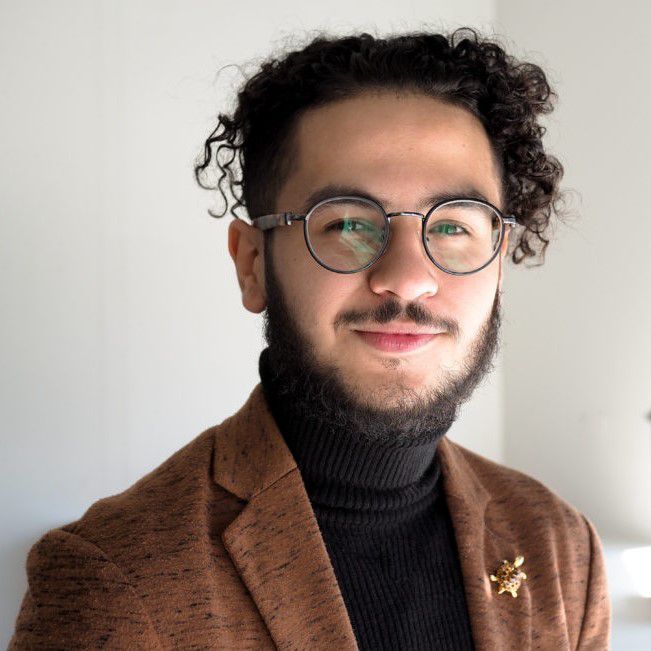 Ahmed Badr
Fundador, Narratio, y embajador juvenil, Connect4Climate
Fecha de intervención:
Mr. Badr is an Iraqi-American author, poet, and social entrepreneur working at the intersection of creativity, displacement, and youth empowerment. His work seeks to combine poetry, archival collections, and multi-media to explore the complexities of migration, identity, and self-expression, with a focus on reframing and reclaiming the power of tragedy. He is the author of While the Earth Sleeps We Travel (Andrews McMeel, 2020), a collection of stories, poetry, and art from young refugees around the world.
Ahmed is the host of Virginia Public Media's (VPM) Resettled podcast and the former host of the UN Migration Agency's (IOM) "A Way Home Together" podcast.  He was also the co-moderator for #Youth4ClimateLive, a series of virtual events hosted by the Italian Ministry for Ecological Transition in collaboration with the World Bank Group's Connect4Climate and the Office of the UN Secretary General's Envoy on Youth.
A recent graduate from Wesleyan University, Ahmed studied Anthropology and received the Butterfield Prize for Leadership and Academic Excellence. He is a 2020-21 National Geographic Young Explorer and serves as one of 17 UN Young Leaders for the Sustainable Development Goals in the Office of the UN Secretary General's Envoy on Youth.
Leer más
Manténgase en contacto
Eventos pasados con Ahmed Badr