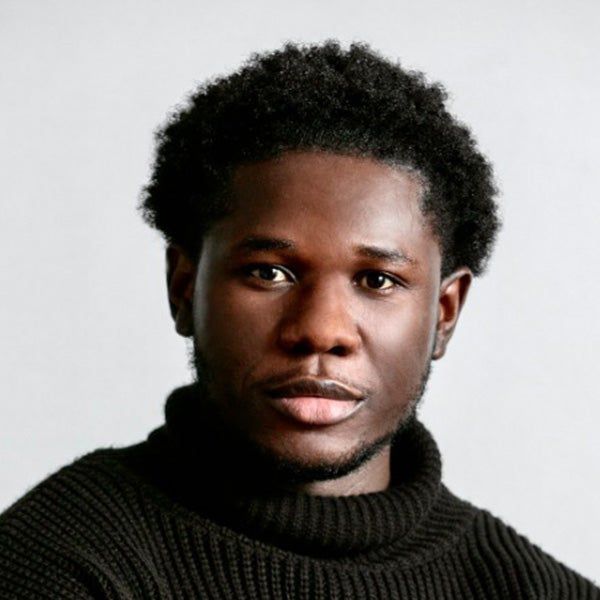 Innanoshe Richard Akuson
Activista LGBTQ
Fecha de intervención:
Innanoshe Richard Akuson is a lawyer, New York Times and Washington Post-published writer, and the founder and former editor-in-chief of A Nasty Boy magazine, West Africa's first queer fashion publication.
Innanoshe's advocacy for affirmative LGBTQ media visibility and inclusion began in 2015 during the course of a career-defining stint as a fashion journalist at BellaNaija, Nigeria's foremost lifestyle publication. There, he wrote stories that affirmed the diverse and richly textured sartorial expressions of genderqueer Nigerians — a complete departure from the all-pervading bigoted stereotyping of LGTBQ people across mainstream Nigerian media.
A year later, Innanoshe published Human Rights and the Anti-Gay Laws of the Federal Republic of Nigeria, a long-form critical analysis of Nigeria's Same Sex Marriage Prohibition Act, in partial fulfillment of the requirements for his first professional degree in Law (LL.B.). The research paper articulated the stark civil and human rights violations sanctioned by the draconian anti-gay law in contravention of Nigeria's Constitution, which manifestly guarantees the freedom of expression, assembly, and association with other persons as well as the right to human dignity and personal liberty of all Nigerians.
Inspired to more activism, Innanoshe launched A Nasty Boy magazine in 2017 to offer an accurate and positive representation of queer Nigerians by documenting their beautiful lives and radical existence through unflinching personal and visual essays that brought to light the costly and, often, irreparable personal toll of Nigeria's widespread culture of homophobia. In the years since its inception, the publication has been credited for springboarding a new era of cultural activism in Nigeria and challenging socio-cultural perceptions and expectations around gender and sexuality.
Unfortunately, and likely as a consequence of creating the magazine, Innanoshe was forced to move from Nigeria to the US after suffering a homophobic attack in 2018. Even so, he continues to leverage his voice and writing to condemn Nigeria's unceasing persecution and ostracization of its LGBTQ population.
Innanoshe's pioneering advocacy for the affirmative depiction of LBGTQ people in mainstream Nigerian media and defense of the fundamental rights of all Nigerians have been recognized by preeminent prizes, organizations, and honor lists. He is a two-time Future Awards Africa nominee — the World Bank-dubbed "Nobel Prize for young Africans." He earned a nomination for the Future Awards Africa Prize for New Media in 2017, following his creation of A Nasty Boy, and another in 2020 for the Future Awards Africa Prize for Activism. In 2019, at the age of 26, Innanoshe was named one of Forbes Africa's 30 Under 30 changemakers, and later that year, he was named one of Forbes Japan's "30 Under 30 from the World of Forbes." In July 2020 (as in 2017), YNaija, Nigeria's foremost cultural intelligence publication, named him one of their "100 Most Powerful Young Nigerians Under 40." Most recently, in 2021, Innanoshe was named one of Global Citizen's "10 African LGBTQ Activists to Know."
Leer más
Manténgase en contacto
Eventos pasados con Innanoshe Richard Akuson