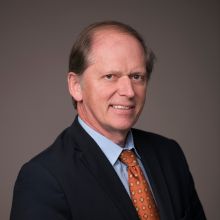 Juergen Voegele
Vicepresidente, Desarrollo Sostenible, Banco Mundial
Fecha de intervención:
Juergen Voegele, Ph.D., assumed the position of Vice President for Sustainable Development at the World Bank on April 1, 2020. In this role, he oversees the work of Global Practices and thematic groups that bring together the best expertise from across the World Bank Group and from partners, to help countries tackle their most complex challenges in the area of sustainable development. The practices and groups under his responsibility include Agriculture and Food; Climate Change; Environment, Natural Resources and Blue Economy; Environmental and Social Framework Implementation Unit; Social Development; Urban, Disaster Risk Management, Resilience and Land; and Water.
Prior to this appointment, Dr. Voegele was Global Director of the World Bank's Climate Change Group and Senior Director of the World Bank's Agriculture and Food Global Practice. Dr. Voegele is chair of the CGIAR System Council Board, which oversees agricultural research programs tackling poverty, food and nutrition security, and improved natural resource management around the world. Since 2016, Dr. Voegele has served as co-chair of the Global Future Councils of the World Economic Forum. He is also a member of the EAT Foundation Advisory Board since May 2017.
Since joining the World Bank in 1991, Dr. Voegele has held several assignments, chairing the Agriculture and Rural Development Sector Board as well as the Environment Sector Board, leading the Agriculture Unit in China, the Agriculture and Rural Development Unit of the Europe and Central Asia Region, and the Agriculture and Rural Development Department of the World Bank (later recast as the Agriculture and Environmental Services Department). Career highlights include his leadership of the acclaimed Loess Plateau watershed management project in China and managing a multi-sectoral team that disbursed more than $1 billion for 70 projects in response to the global Avian influenza crisis. Those latter efforts were replicated during the 2008 global food crisis.
Dr. Voegele holds a PhD in Agricultural Economics and a Master's in Agricultural Engineering from the University of Hohenheim, in Germany.
Leer más
Eventos pasados con Juergen Voegele