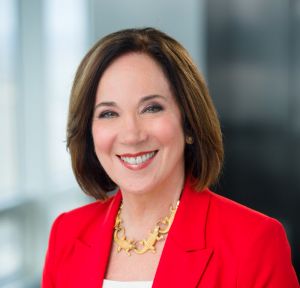 Kathleen Hays
Encargada de la sección de economía y políticas mundiales, Bloomberg Television and Radio
Fecha de intervención:
Kathleen Hays is Global Economics and Policy Editor for Bloomberg Television and Radio, covering economies and central banks around the world, from the Federal Reserve and the European Central Bank, to the Bank of Japan and the People's Bank of China.
Hays can be seen and heard on "Bloomberg Daybreak Asia" and "Bloomberg Asia Markets," and on Bloomberg Radio's "Bloomberg Markets P.M."
Recognized as one of the top economics reporters and anchors in the country, Hays has covered the U.S. economy and the Federal Reserve for more than 30 years. For the past two years she has broadened out her coverage to include the economies and central banks of Asia, travelling regularly to Japan.
Hays joined Bloomberg in 2006 after years as an on-air and online economics correspondent at CNBC and CNN, where she served as a host, correspondent and commentator for numerous programs. She began her career as the New York bureau chief at Markets News International, a financial news service. From there, she joined Reuters, and later worked as an economics correspondent and New York bureau chief for Investor's Business Daily.
Hays attended Stanford University, where she earned both a bachelor's degree and a master's degree in economics. She is a member and former governor of the Money Marketeers of NYU, and a member of the Economic Club of New York. She is based in New York City.
Leer más
Eventos pasados con Kathleen Hays