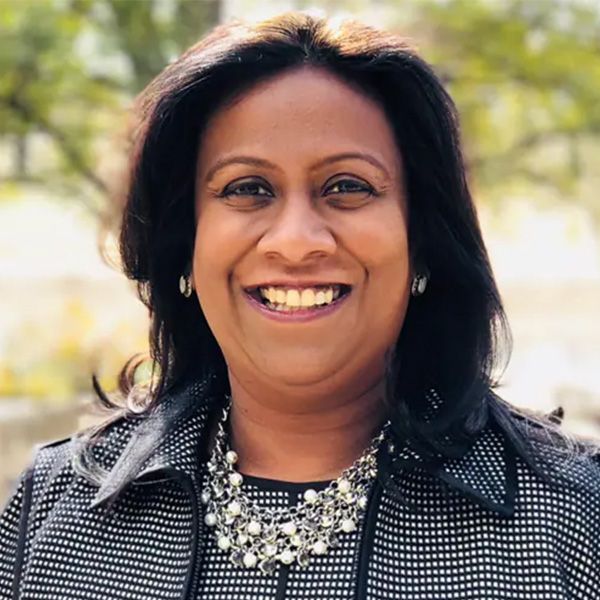 Kavitha Prabhakar
Oficial principal de Diversidad, Equidad e Inclusión, Deloitte
Fecha de intervención:
Kavitha Prabhakar is a principal and serves as the Chief Diversity, Equity, and Inclusion (DEI) leader for Deloitte US. She also co-leads the Black Action Council for Deloitte, focused on architecting Deloitte's long-term strategy to advance our Black colleagues and communities by developing a culture of anti-racism for our people, firm, and our communities.
Previously, Kavitha led a $1B practice with nearly 5,000 professionals as Deloitte Consulting's Civil Government sector leader, overseeing a wide range of clients including: The Departments of State, Treasury, Commerce, Transportation, Energy, Agriculture, as well as the US Postal Service, NASA, and US Agency for International Development.
She was a member of the Deloitte's Nominating Committee, Board Council and leads the Executive Women in technology initiative for Deloitte's CIO Program. Kavitha has also led various Women's Initiative (WIN) programs for financial services including 100 Wise Women and Women on Wall Street.
She is a well-respected thought leader on the challenges and opportunities facing federal civilian agencies as they embrace digital transformation, as well as a vocal advocate for gender parity and inclusion, Kavitha has been recognized as one of Fortune's Most Powerful Women Next Gen and as Crain's Notable Minorities in Accounting, Consulting & Law.
Kavitha has a M.S. in Computer Science and MBA with concentrations in strategy and finance from University of Illinois, Urbana-Champaign. She also holds a B.S. in Computer Science and Mathematics from State University of New York, Buffalo.
Leer más
Manténgase en contacto
Eventos pasados con Kavitha Prabhakar