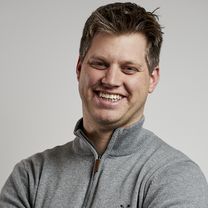 Michael Sheldrick
Cofundador y Jefe de Política, Impacto y Asuntos Gubernamentales, Global Citizen
Fecha de intervención:
Michael Sheldrick is the Head of Global Policy and Advocacy with the Australian-grown Global Poverty Project based in New York. In this role, Michael has coordinated several international advocacy campaigns including The End of Polio campaign, which has helped mobilize more than $800 million in support of global polio eradication efforts. Serving as the organisation's main representative to the United Nations, Michael also oversees the policy direction of the Global Citizen Festival - a music advocacy event that sees 60,000 Global Citizens come together in support of ending extreme poverty by 2030. He has met and worked with world leaders and philanthropists from around the world including Ban Ki-moon, Bill Gates and Prime Minister Narendra Modi of India, and is currently working to mobilize the political public support for the UN's new proposed Sustainable Development Goals - a blueprint that seeks to end extreme poverty by 2030.
Michael has written for the Guardian, Huffington Post, The Diplomatic Courier, The Diplomat Magazine, The South China Morning Post, The West Australian, Fairfax Media and has been interviewed by Sky News, Forbes Magazine, ABC and other media outlets. He holds degrees in law and political science from the University of Western Australia, was 2013 Young Western Australian of the Year, and has previously been listed by The Sunday Times as one of WA's 50 Best and Brightest.
Leer más
Manténgase en contacto
Eventos pasados con Michael Sheldrick