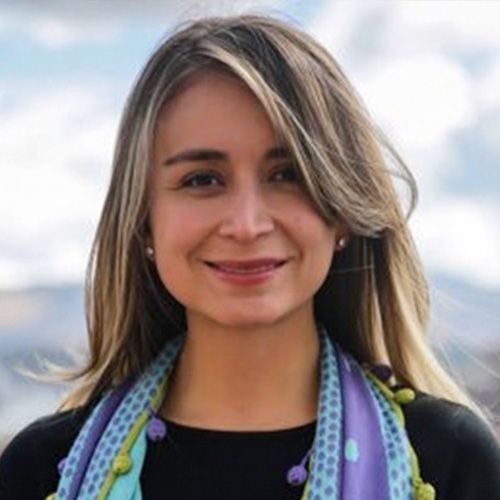 Ana Maria Prieto
Directora de Sistemas de Pago, Banco Central de Colombia
Fecha de intervención:
Ana Maria is currently the Head of the Payment System Department at the Central Bank of Colombia. She previously worked at the Unit of Financial Regulation of the Ministry of Finance, the Securities Self-Regulatory Organization and the Colombian Banking Association.
She is a leading economist in Latin America, responsible for financial inclusion of 1 million vulnerable households in 2020 through Ingreso Solidario, the Covid-19 G2P emergency program of Colombia, and for introducing policy and regulatory actions in the last 6 years which have contributed to increase access and usage of financial products.
In 2020 Ana Maria received a special award of the Prize Juan Luis Londoño, given by the Colombian think-tank Fedesarrollo to economists under 40 who demonstrate significant contributions to the design of social policy. Mrs Prieto holds a Masters in Public Policy from Universidad de los Andes (Colombia) and a Master in Economics from Universidad Javeriana (Colombia). She has completed executive courses on leadership and financial innovation at Harvard Business School, Cambridge University´s Judge Business School and Oxford University's Said Business School
Leer más
Manténgase en contacto
Eventos pasados con Ana Maria Prieto